THE FOUNDATION for the Future of Classical Music is a new think tank shifting cultural tides through scholarship and discourse. We are an independent research institution dedicated to a renaissance of the symphonic tradition through visionary leadership and contributions to strategic thinking, scholarly research, policy formation, and public dialogue. We seek to advance discussions that transcend the crises in which orchestras find themselves today—and to revive the symphonic tradition.
---
AS A RESEARCH INSTITUTION first and foremost, the Foundation for the Future of Classical Music brings together the very best and brightest cultural thinkers, researchers, and business minds from inside and outside the arts and academic worlds. We enlist leaders of innovation who have revolutionized their own fields and industries by solving the same or similar problems therein. Through bold exposition, careful research, and original analysis, we verbalize, publish, and promote intellectual explorations that align with our cultural goals and strategically serve our audience.
Our Staff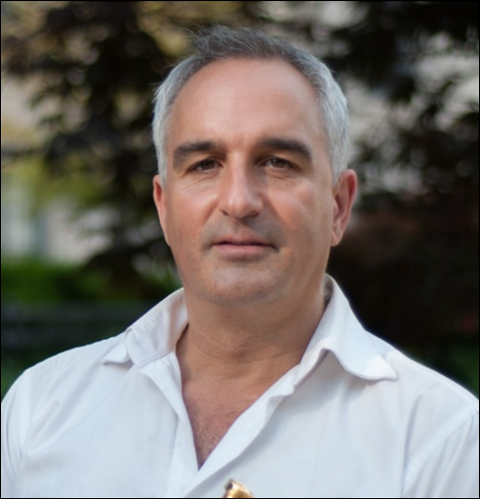 Andrew Balio
FOUNDER & President
ANDREW HAS SERVED AS PRINCIPAL TRUMPET of the Baltimore Symphony Orchestra (BSO) since his invitation by Yuri Temirkanov in 2001. He is former principal of the Israel Philharmonic under Zubin Mehta and of the Orquesta Sinfonica del Estado de Mexico. He also served as principal of the Oslo Philharmonic for the 14/15 season and most recently, guest principal with the Chicago Symphony Orchestra. He has been soloist under conductors Mehta, Temirkanov, Rozdestvensky, Herbig, Venzago, McGeegan, Stenz, and Lintu and made his Carnegie Hall debut in 2012 with the Moscow Chamber Orchestra and Constantine Orbelian. He is presently on the faculty of Catholic University of America, where he serves on its Arts Council and is one of its Catholic Arts Ambassadors.
He also serves on the board of the Academy of Arts and Letters. Andrew's interest in orchestral affairs and challenges began while he was a music student, renting a room from the Boston Symphony's long-time chairman of the Players' Committee and thereby gaining a unique and candid vantage point from which to consider the inner workings of that highly successful organization. In Baltimore were spent his most formative years grappling with the challenges facing orchestras, through the many struggles of the BSO. There, he served on various orchestral committees before formulating his first strategic plan for the organization called Repositioning the BSO in 2003, collaborating with Robin-Marie Williams, strategic planner for NASA and the Department of Defense. It was this initial effort and subsequent years of watching, studying, and seeking out expertise that culminated with his launching of the Future Symphony Institute in 2014 with Roger Scruton and Léon Krier.
Since 2010, he has served as the chairman of the Artistic Advisory Committee for BSO. He has presented lectures on behalf of FFCM at universities such as Baylor, St. Thomas, Washington College, Rhodes College, Rice, as well as for Classical:Next, The New School (NYC), The Academy of Philosophy and Letters, and Front Porch Republic.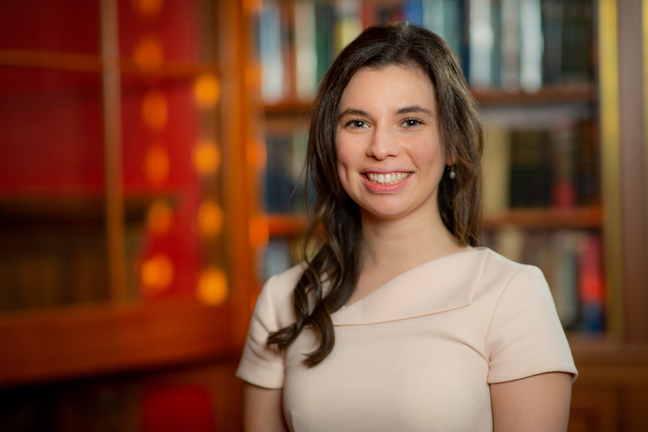 Christina Wheatland
Managing Director
Christina Wheatland is a violinist whose experience in the areas of performance, academia, and nonprofit consulting allow her to analyze the existential threat to classical music through the lens of political and philosophic inquiry and establish the operational means to drive a cultural renaissance. Christina is currently completing her graduate studies at Hillsdale College's Van Andel Graduate School of Statesmanship, where she studies politics. A theme of her graduate work has involved looking at music as a regime-level political question, especially relying on profound inquiries into music as explored by Plato, Aristotle, Schopenhauer, and Nietzsche.
During her time at Hillsdale, Christina served as an adjunct professor in the Music Department, teaching violin and viola. She has also enjoyed an eclectic performance career, holding positions with the Boulder Symphony and the Glens Falls Symphony Orchestra. Her orchestral experiences took her overseas, where she joined the American Institute of Musical Studies in Graz, Austria for their 2017 season. Also in 2017, she served as Manager of the St. Andrew's Chamber Orchestra in Rochester, New York. Her primary violin teachers include Renée Jolles, Dr. Moni Simeonov, Dr. Lorenz Gamma, and Ophelia Nanagyulyan, and she has appeared in master classes with Midori Goto and Movses Pogossian, as well as the Brentano, Shanghai, Talich, and Alexander Quartets. Christina joined the Long Beach Symphony as concertmaster for its performance of Rimsky-Korsakov's "Scheherazade."
Prior to starting her graduate studies, Christina worked as a consultant with American Philanthropic, a national strategic consulting firm working to strengthen civil society, and she was a 2021 Publius Fellow with the Claremont Institute. Christina holds a Bachelor of Music in Violin Performance from the Eastman School of Music at the University of Rochester. Her writing has appeared at The American Conservative, the Daily Signal, American Greatness, and Philanthropy Daily.
Our board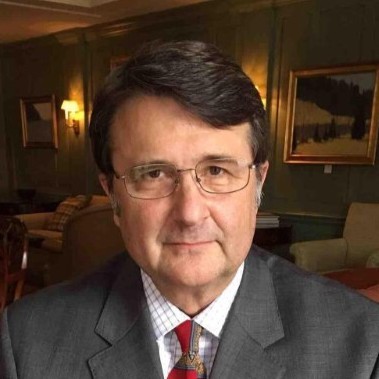 Mark Dulworth
board member
Mark Dulworth is a husband, father, and businessman with a lifelong interest in music, liberal education, and aesthetics. A graduate of the University of Notre Dame and St. John's College, he is President of Dulworth & Company, Inc., a family-owned and operated insurance planning firm. He played classical piano throughout high school, then learned bluegrass banjo and electric bass for fun. He is Board Chair of the Houston Institute, which is dedicated to character development and serves both Rice University and the Texas Medical Center. He has served on other non-profit boards over the years, including the Houston Food Bank, the Foundation for the Retarded, and the Sam Houston Area Council. He and his wife Carole have four sons, all of whom play the piano and the eldest of which graduated from Peabody Conservatory with both undergraduate and master's degrees in Composition, Sound Engineering, and Acoustics.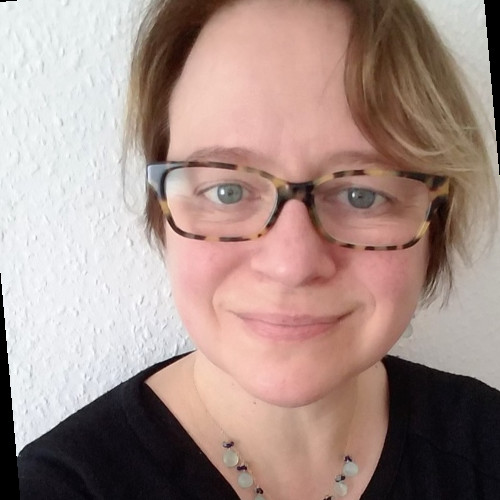 Birgit Kovacs, MD, MBA
board member
Birgit Kovacs brings to the Foundation her passion for music as well as her experience as a physician, scientist, and executive in the pharmaceutical industry where she has served in a number of leadership roles during the past 15 years. An expert in Rheumatology / Immunology by day, Birgit is a dedicated musician by day and night. She is actively involved in multiple ensembles – playing cello, trombones, cimbasso, and tuba – and serves as a member of the development committee of the World Doctors Orchestra USA. As a cellist and trombonist in the World Doctors Orchestra, Birgit has performed benefit concerts in countries throughout the world, including Armenia, South Africa, Romania, Germany, Austria, and the US.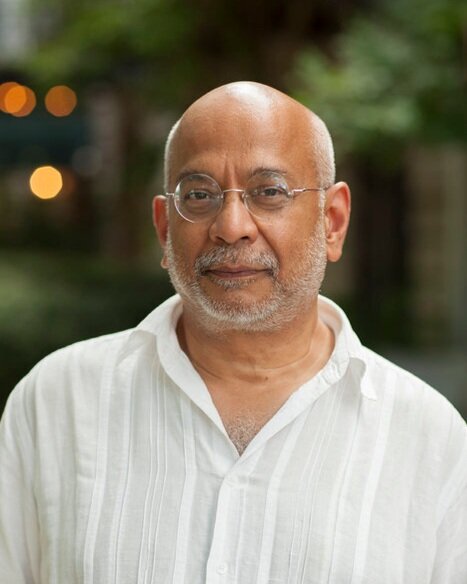 Dhiru Thadani
board member
Dhiru Thadani is an architect and urbanist. As a design principal and partner, he has completed projects the world over. Thadani was born to the boisterous urbanism of Bombay, India, and moved to Washington, D.C. in 1972 to attend The Catholic University of America, where he received his undergraduate and graduate degrees in architecture. During his forty years in Washington, he has taught, practiced, and worked to place architecture and urbanism in the public eye. He is the author of Visions of Seaside: Foundations / Evolution / Imagination / Built & Unbuilt Architecture, published by Rizzoli in June 2013. His previous book, The Language of Towns and Cities: A Visual Dictionary was published by Rizzoli in 2010. He is also the co-editor of Léon Krier: The Architecture of Community published by Island Press in 2009. Since its formation in 1993, Thadani has been a charter member of the Congress for the New Urbanism (CNU), and is a former board member. He was a 2001 Fellow in the Knight Program for Community Building, a five-time recipient of the CNU Charter Award for design, and the recipient of the 2011 Seaside Prize.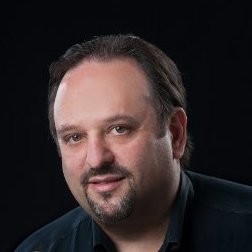 Ken Wolff
board member
Ken Wolff offers the Foundation his extensive experience as a management consultant and one of the founding members of Achievence LLC, a premier growth consulting firm in the Washington, DC metro area. A seasoned executive, Ken founded Achievence to act as a growth accelerator, now having served over 350 companies in the United States, PAC Asia, Central and South America, the Middle East, and Continental Europe. His clients include Deutsche Post Global Mail, American Express, ESS, SAIC, Rolls Royce, Morgan Franklin and PricewaterhouseCoopers as well as some fast growth businesses such as Red Hat Linux, PAR Government and BrainBench. Ken has also worked with many major professional services firms on strategy, competitive positioning, messaging, compensation, strategic planning and go-to-market strategy. As a trombone player, Ken is an active solo artist and in high demand as a clinician and teacher. His primary ensemble responsibilities are with the Capital Wind Symphony as their principal trombonist, but he equally enjoys focusing on the expansion of trombone as a solo and chamber instrument and playing with his colleagues in some of the nation's leading orchestras.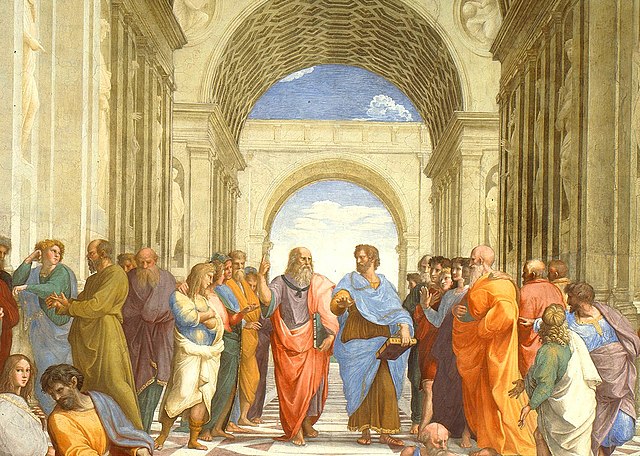 Senior Fellows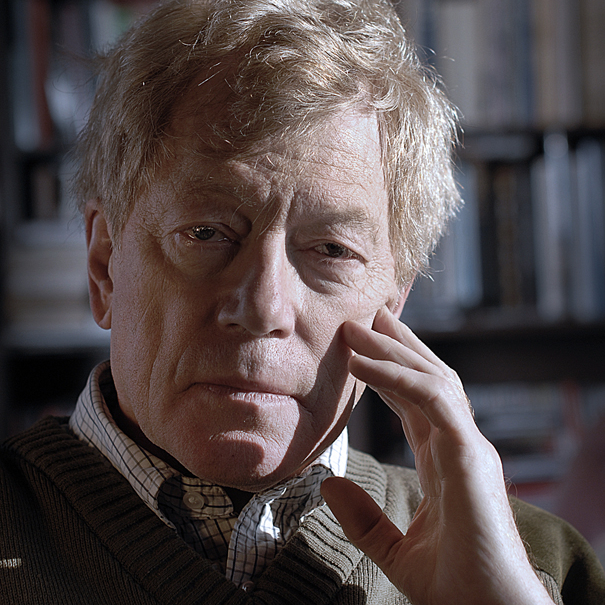 Sir Roger Scruton (1944-2020)
Alfred S. Regnery Distinguished Senior Fellow Emeritus
Sir Roger Scruton is one of the world's leading philosophers in the field of aesthetics. Having graduated with honors from Cambridge, he has subsequently held positions at some of the world's most prestigious institutions including the Universities of Cambridge, Oxford, St Andrews, Princeton, and Boston. Called to the Bar after his studies at the Inns of Court in London, he is a fellow of both the Royal Society of Literature and the British Academy. Moreover, Sir Roger has been awarded the Czech Republic's Medal for Merit in recognition of his efforts to establish an underground university in Czechoslovakia during its last decade of communism. Today he serves as a senior fellow at the Ethics and Public Policy Center in Washington, DC. But his principal activity remains what it has been for the last 30 years, which is writing. Sir Roger is an astonishingly prolific writer on a broad range of topics in several genres. His serious academic research has been in the area of aesthetics, with two books – The Aesthetics of Architecture and The Aesthetics of Music – that have made important contributions to their respective fields. In addition he has written essays, criticism, autobiography, invocations of country life, novels, and poems. Deeply devoted to classical music, he is also an accomplished amateur composer, having written two well-received operas and the libretto for a third.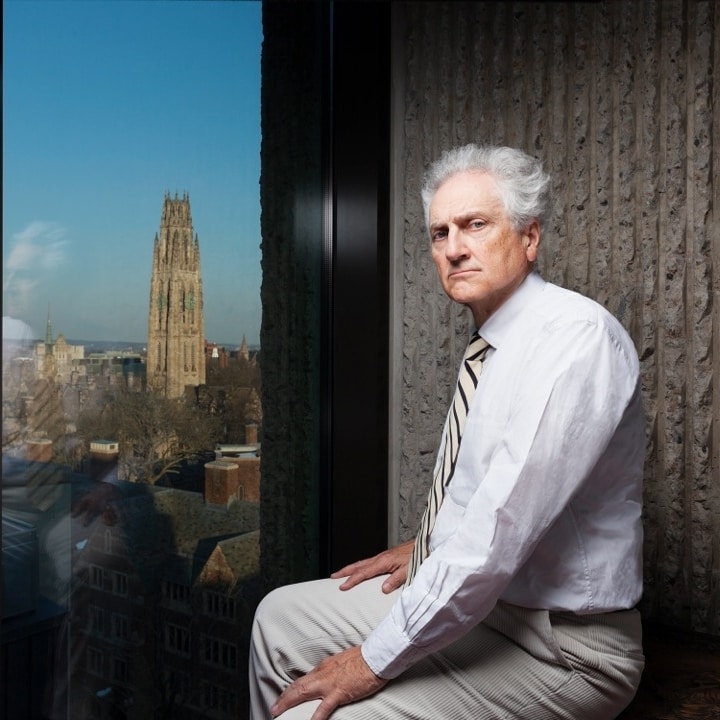 Léon Krier
senior fellow
Léon represents the best of a new breed of architects in the remarkable way that he elucidates the relationship between our buildings and the institutions of our civilization. He is world-renowned as an architect, an urban planner, and an architectural theorist. Originally from Luxembourg, he was educated in Stuttgart and then in London, and has since held positions at the Royal College of Arts and the Architectural Association there, as well as at both Princeton and Yale here. Notably, he has served as consultant to His Royal Highness, Charles, Prince of Wales since 1987, and from 1988 onwards he has been the masterplanner and architectural coordinator of HRH's new town of Poundbury. Léon was the leading figure in the Reconstruction of the European City movement. The Académie Française accordingly awarded him its Silver Medal in 1997 for the clarity and intelligence of his vision for cities, articulated in his book Architecture: Choice Or Fate. The complete body of his theories and his practice of building houses and towns that speak to the human spirit and respond to the patterns and scale of human life is now compiled in his book The Architecture of Community. Léon is counted chief among the New Classicists. He is himself a great lover of classical music and an accomplished amateur pianist. He has even designed a piano.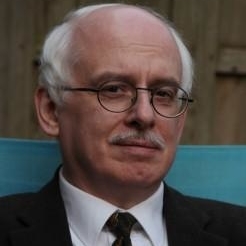 John Borstlap
Senior fellow
John Borstlap is a composer and author on cultural subjects, covering music and the visual arts. He studied at the Rotterdam Conservatory and took a Masters Degree at the University of Cambridge (England). His Violin Concerto won prizes at the Prince Pierre Competition in Monaco and the Wieniawski Competition in Poznan (Poland). John's third symphony is due to be premiered by the Kammersymphonie Berlin in the coming seasons. Other orchestral performances are currently under negotiation in the US, Germany, and Vienna. In 2016 Borstlap's new work 'Feierliche Abendmusik,' a shared commission by the Dallas Symphony and the Hong Kong Philharmonic, was premiered by the respective orchestras under the direction of Jaap van Zweden. John's book The Classical Revolution: Thoughts on New Music in the 21st Century is definitely recommended reading.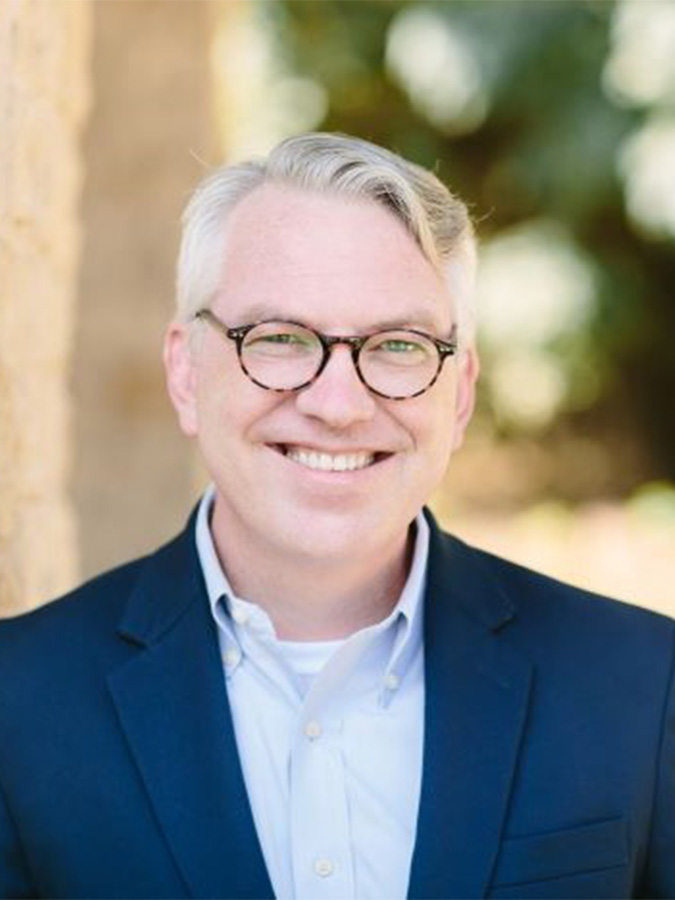 David Corey
Senior Fellow
David D. Corey is Professor of Political Philosophy in the Honors College at Baylor University where he also teaches "Masterworks of Music," a semester-long course devoted to the development of Western classical music from late antiquity to the present. He holds a music degree from Oberlin Conservatory with emphases in orchestral performance (tuba) as well as electronic and computer music composition. Before embarking on his studies in political science, he was the tuba fellow for the Boston Symphony Orchestra's Tanglewood Music Center Orchestra, performing Mahler's 2nd Symphony under Leonard Bernstein, among other programs.
Dr. Corey also holds a BA in classical languages from Oberlin College, has studied law at the University of Edinburgh, philosophy at Die Universität Heidelberg, and holds a doctorate degree in Political Science from Louisiana State University. Alongside his work in political philosophy, Dr. Corey lectures and publishes frequently on music and aesthetics.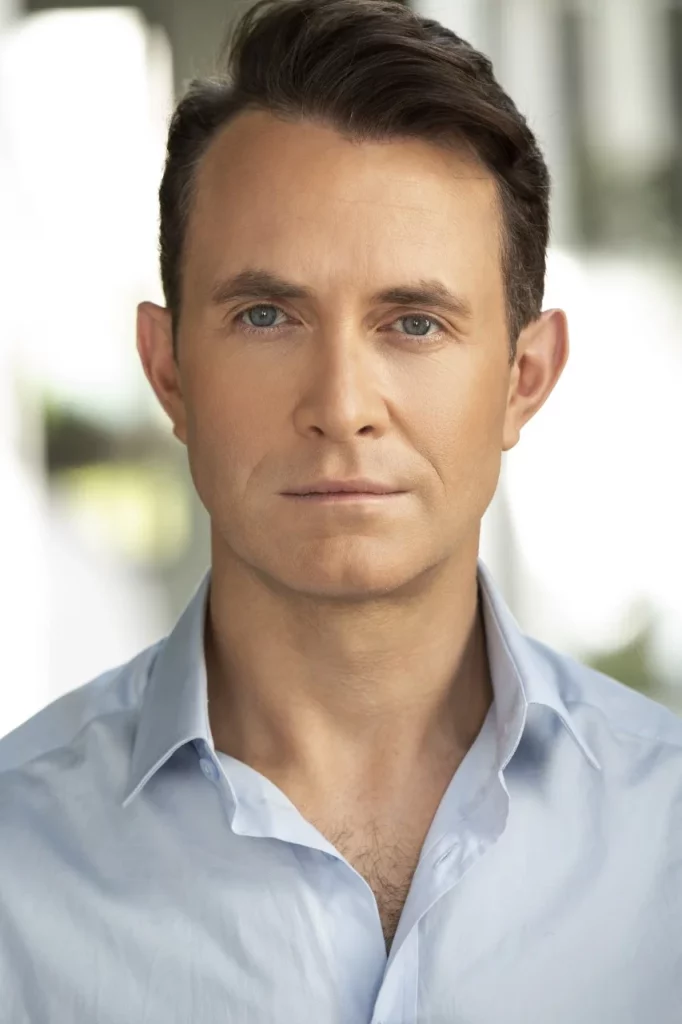 Douglas Murray
Senior Fellow
Douglas Murray is an author and journalist. Now based in New York, he is one of the UK's leading conservative political commentators. His latest book, The War on the West, seeks to defend Western culture against what he regards as a barrage of unjust criticism for perceived past wrongdoings. Douglas Murray has been a contributor to The Spectator since 2000 and Associate Editor at the magazine since 2012. He is also a columnist at the New York Post and The Sun.
In 2007, he founded the Centre for Social Cohesion (CSC), the first think-tank in Britain to study extremism and terrorism. The CSC subsequently became part of the Henry Jackson Society, where Murray held the position of Associate Director from 2011 to 2018.
A prolific debater, Murray has spoken on a variety of prominent platforms, including at the British and European Parliaments and the White House. His opponents have included Tariq Ramadan, Julian Assange, Rowan Williams and Anjem Choudary. He appears often on the top political debate programmes, including the BBC's Newsnight, Daily Politics, This Week and Question Time. He has appeared on some of the most listened-to podcasts including Joe Rogan's and 'Waking Up' with Sam Harris. In 2018, he appeared at the 02 Arena in London with Harris and Jordan Peterson in what GQ described as the 'Woodstock of Debate'.